Descrizione
The Wenax H1: a beautiful and robust kit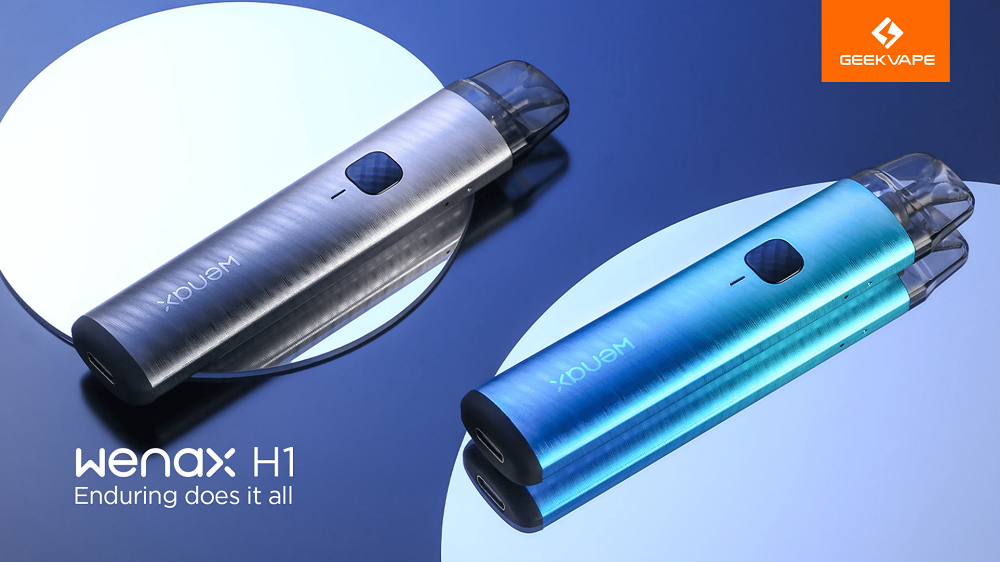 With the Wenax H1 kit, Geekvape has once again demonstrated its aesthetic talents. The slim pod has dimensions of 113 x 22 x 13 mm and is therefore easy to carry. It can be easily stored in a bag or purse and hand comfort is guaranteed. With the Wenax H1, the user can vapourise wherever he goes.
On the other hand, we are dealing with a model that is pleasant to look at because of its simple lines. They are free of any unsightly or superfluous visual elements.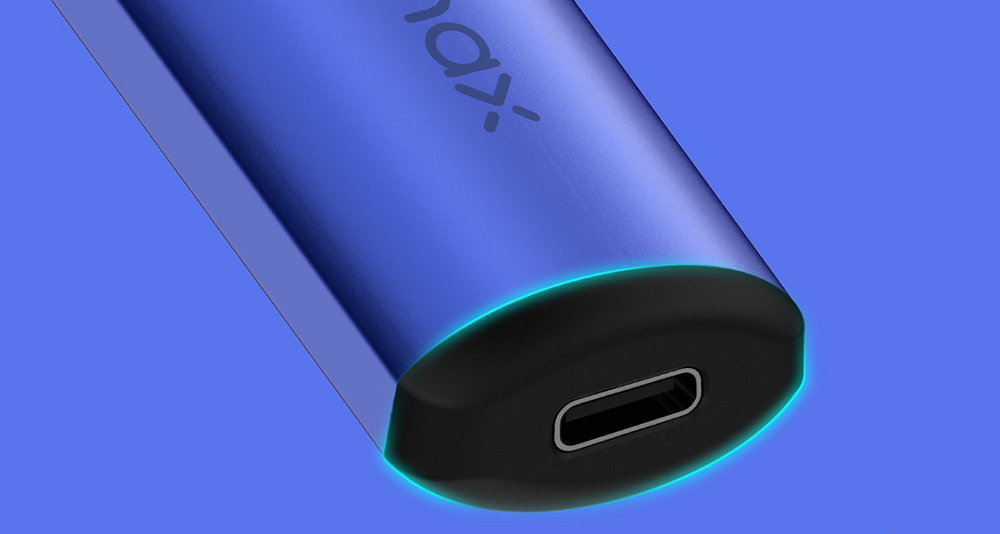 But Geekvape doesn't just offer a stylish, portable and comfortable pod. It also offers a very robust pod, which is made possible by a metal body with a special coating and a silicone-coated base. As a result, the Wenax H1 is able to withstand scratches, bumps and accidental drops.
Ideal performance and use for beginners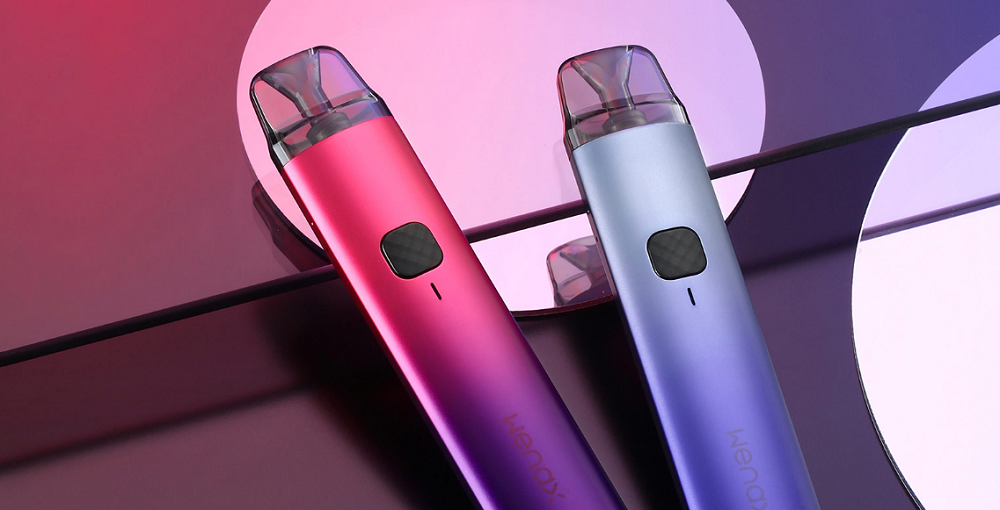 The user will be pleased with the autonomy that this device offers. Its built-in 1000 mAh battery allows for 2 days of vaping and is recharged via a USB Type-C cable (not included).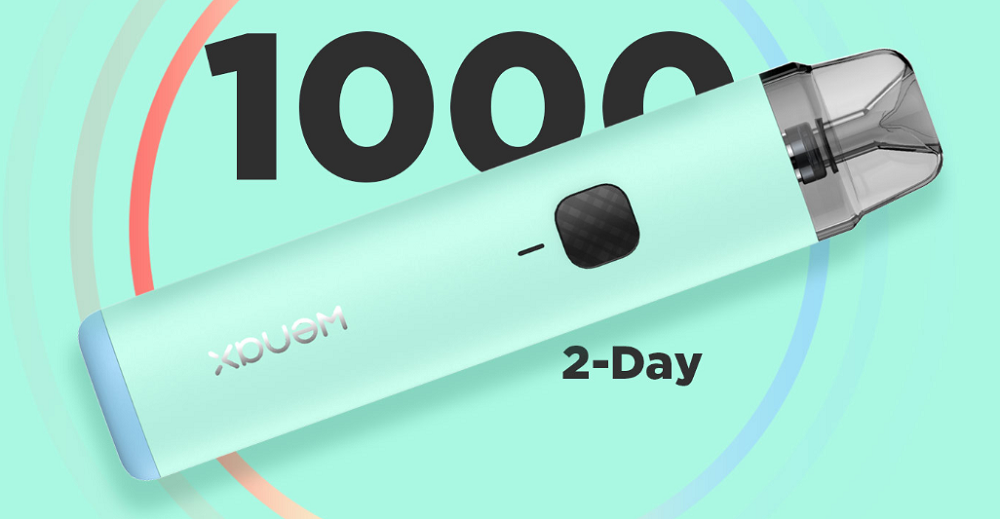 But that's not all when it comes to the technical qualities of the Wenax H1. For a user who is just starting out, this electronic cigarette appears to be a chance since it delivers a moderate power varying between 7 and 19W. This power also maintains its level regardless of the battery charge.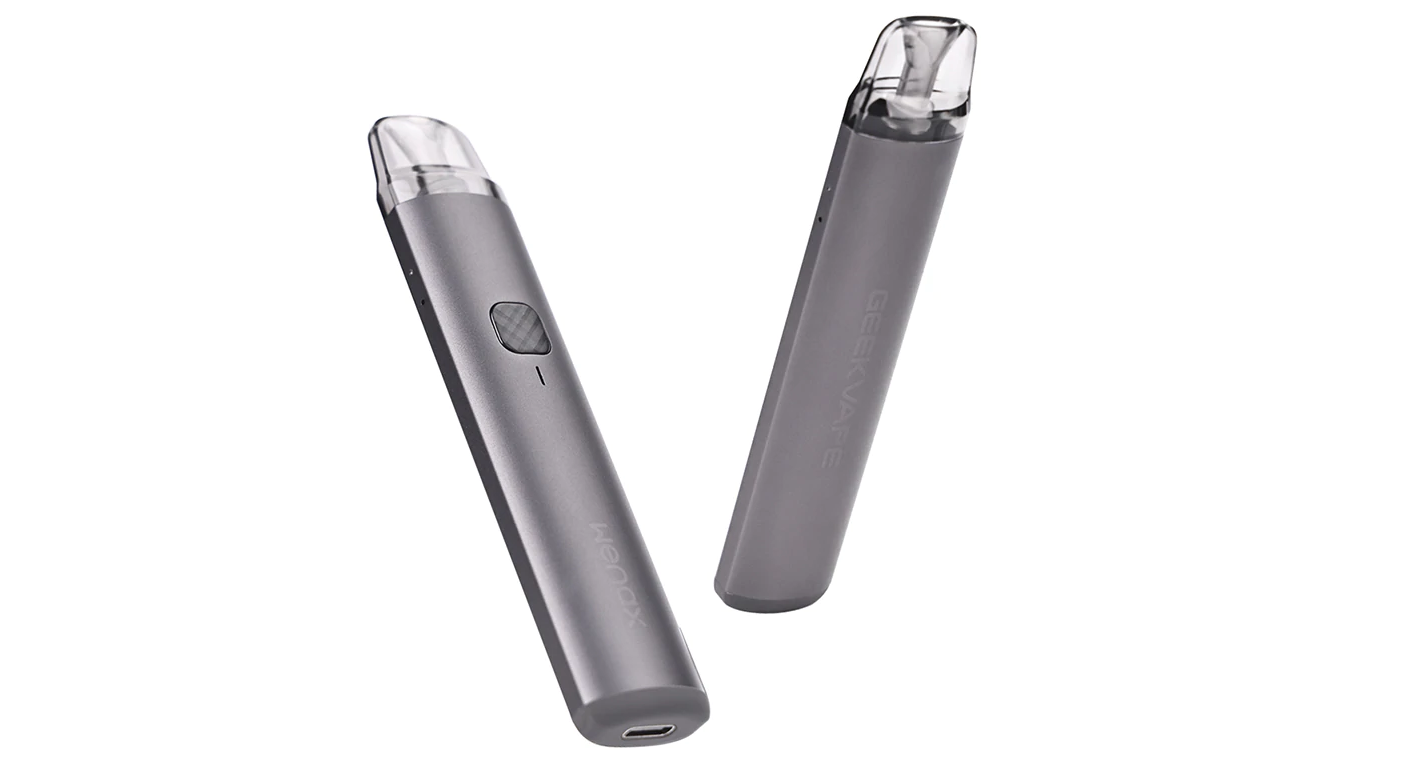 The Wenax H1 is also an easy to use product. The vaper will not have to make any complex adjustments and he can choose between 2 types of inhalation as simple as each other, namely :
Inhalation by pressing the main button
An automatic inhalation that does not require any pressure on a button
In fact, all operations are carried out using a single button. This button is used :
To activate the device (5 consecutive presses allow activation)
To prevent involuntary pressure thanks to a locking system
To choose its power level among 3 proposed (3 consecutive presses allow this choice)
To indicate the battery charge level and the selected power level thanks to the presence of an LED indicator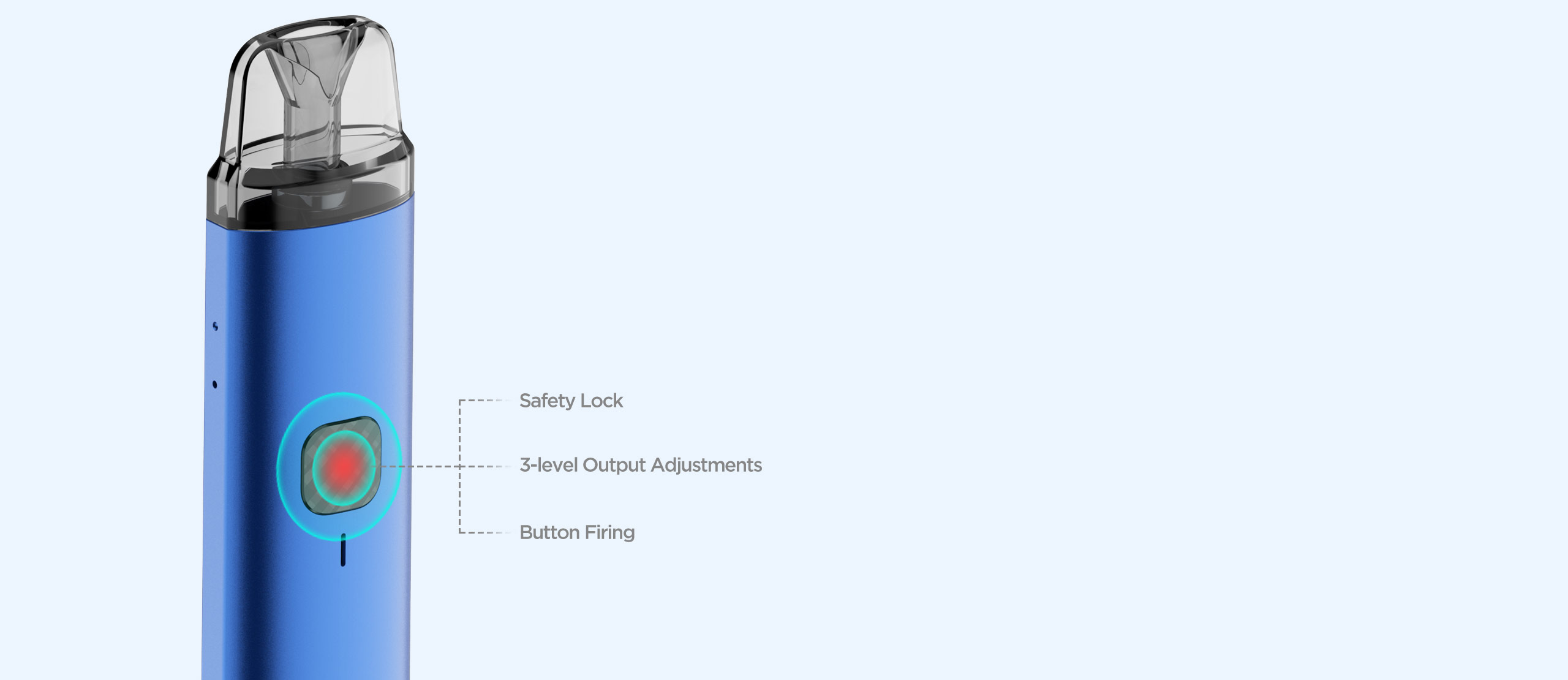 It should be noted that this Wenax H1 has a protection against inhalation for too long (more than 10 seconds) and that it can work under extreme temperatures, i.e. between -10 and 45°C.
A 2 ml cartridge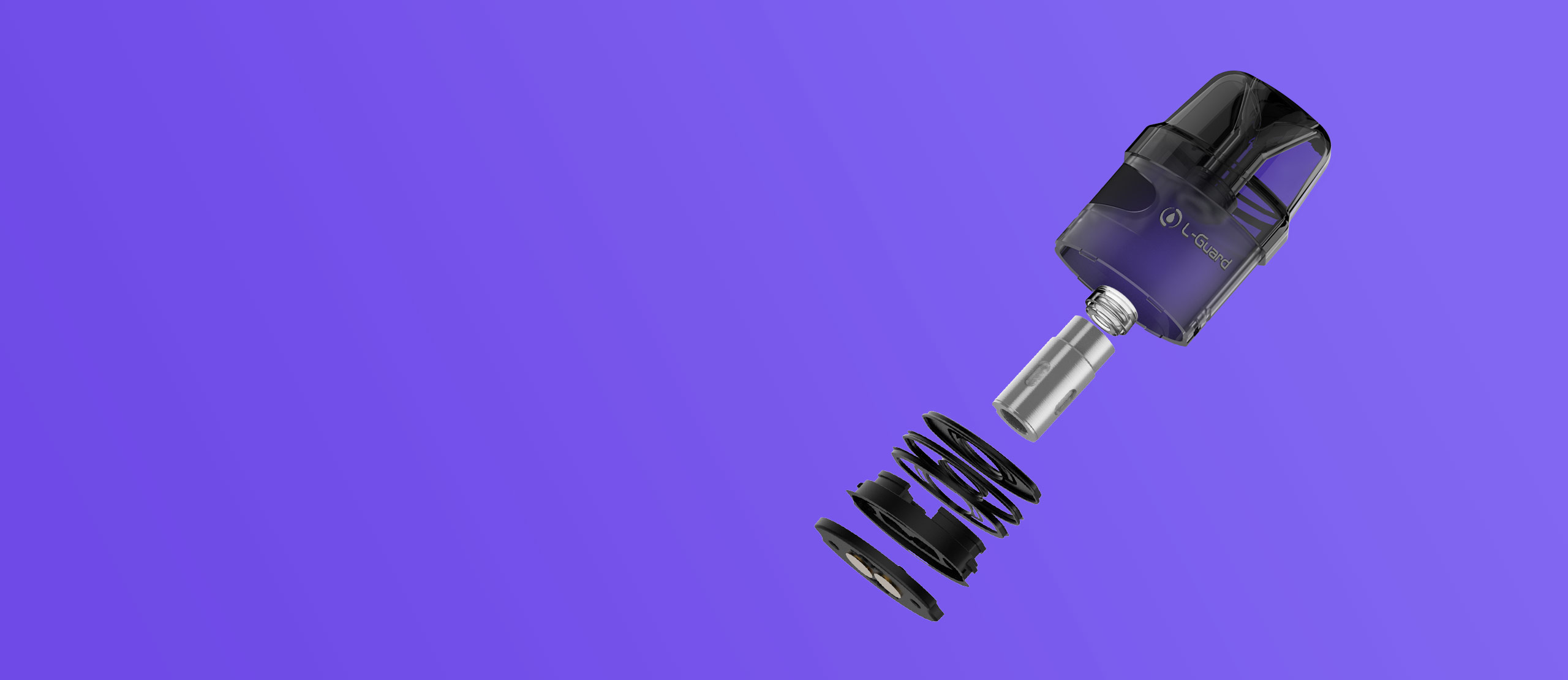 On top of the battery, the user will attach a cartridge via a magnetic connection. This system makes it easy to install and remove. In addition, this cartridge has a capacity of 2 ml, is side-filled and is highly waterproof thanks to 5 layers of protection underneath the base.

This cartridge also has a built-in coil. This means that it will have to be replaced as soon as the coil is worn out. 2 cartridges are supplied :
One cartridge with a 0.7 ohm coil (16-19W)
A cartridge with a 1.4 ohm coil (8-10W)
Thanks to such coils, an MTL draw is possible and the flavours are perfectly reproduced.
Finally, an airflow is present. It is located on the side of the battery but is not adjustable.
The Wenax H1 is an outstanding model, a high level pod that will appeal to beginners as well as to experienced vapers who want to have a back-up kit. Geekvape continues to shine through its Wenax series.
Contents :
1x Wenax H1 battery (1000 mAh)
1x cartridge with integrated 0.7 ohm coil
1x cartridge with integrated 1.4 ohm coil